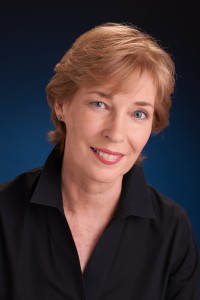 Suzanne Trauth is a novelist, playwright, screenwriter, and nonfiction writer. Her novels include What Remains of Love and the Dodie O'Dell mystery series–Show Time, Time Out, Running Out of Time, Just in Time, No More Time and Killing Time. Her plays include Françoise, Midwives, Rehearsing Desire, Three Sisters Under the Hood, La Fonda, Laws of the Universe, iDream, supported by the National Science Foundation's STEM initiative on science and technology, and Katrina: the K Word, based on interviews with New Orleans' survivors of Hurricane Katrina and produced in over a dozen venues throughout the United States. They have been developed at Nora's Playhouse, Luna Stage, Writers Theatre of NJ, Premiere Stages, and HRC Showcase Theatre. Her screenplays Solitaire and Boomer Broads have won awards at the Austin Film Festival and the Screenwriters Online Top Five Next Draft Competition, and she wrote and directed the short film Jigsaw, nominated for best film in the shorts category at the PF3 Film Festival and screened at New Filmmakers, New York. She is currently a member of Writers Theatre of New Jersey Emerging Women Playwrights program.
Ms. Trauth has co-authored Sonia Moore and American Acting Training and co-edited Katrina on Stage: Five Plays. Her essays and articles have appeared in Theatre Insight, Soviet and East European Performance, Notable Women in the American Theatre, and Theatre Topics.
Ms. Trauth served as Associate Producer of TheatreFest and founded the experimental Next Stage. She co-produced and directed productions at the Ensemble Studio Theatre, Playwrights Theatre of New Jersey, Whole Theatre,12 Miles West, and Encompass Theatre. She also served as Assistant Artistic Director and faculty member at the Sonia Moore Studio in New York City and performed for the American Stanislavski Theatre. As part of a global initiative, she directed The Crucible for the Theatre-on-Podol in Ukraine.
Ms. Trauth is a former member of the theatre faculty at Montclair State University in Montclair, NJ where she served as an administrator, coordinator of the BFA Acting Program, and taught all levels of acting technique and scene study, directing, screenwriting, script analysis, theatre management, and dramatic theory. Ms. Trauth is a graduate of the University of Dayton and Bowling Green State University and is a member of the Dramatists Guild, League of Professional Theatre Women, Mystery Writers of America, and Sisters in Crime.
She lives in Woodland Park, NJ.